Athletes taking boldenone most commonly report a slow but quality set of muscle mass. The slow-acting drug is associated with a long ester (undesylenate) attached to the boldenone molecule. Undecylenate is 1 atom longer than decanoate. Because of this, you can expect slower and longer muscle growth over the course of boldenone than over the course of nandrolone. This circumstance also determines the duration of the course – up to 10 weeks. Like nandrolone, boldenone also has a lasting effect in the body, which competitive athletes should remember. The drug increases strength and significantly increases appetite. Boldenone strongly stimulates hematopoiesis. Increasing the number of red blood cells improves the supply of oxygen to the muscles. This makes this steroid attractive to athletes. Practically not flavored. Does not cause significant water retention. It has no progestogenic activity, meaning it does not cause libido suppression. In terms of potency, it is comparable to nandrolone decanoate.
Side Effects of Equipoise / Boldenone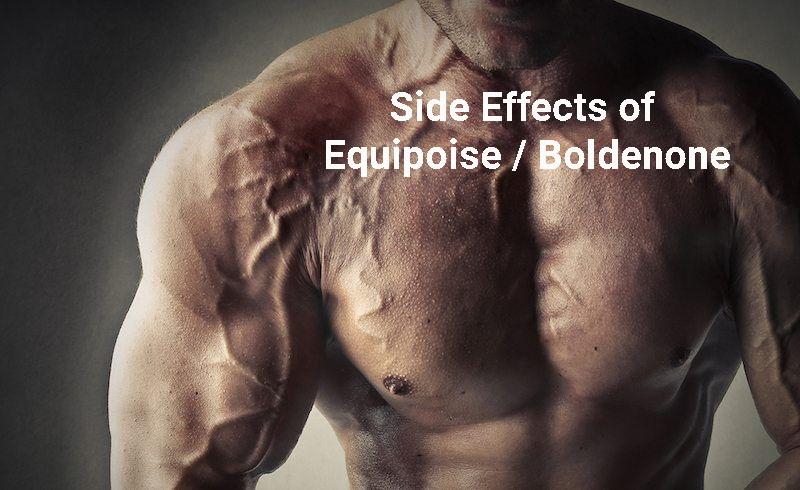 Equipoise is a generally well-tolerated anabolic steroid for most men and is often very well tolerated by many women at low doses. Side effects from using Equipoise are certainly possible, but most healthy adults will find this anabolic steroid very manageable. To help you understand the potential side effects of using Equipoise and how to manage them, we've broken them down into their specific categories along with all the information you need.
[1] Estrogen:
The hormone boldenone doesn't aromatize much, but it does aromatize into estrogen anyway. This is due to the interaction of the testosterone hormone with the aromatase enzyme. High estrogen levels can cause problems with gynecomastia, excessive water retention, and high blood pressure when water retention becomes severe. Due to its moderate aromatizing activity, the side effects associated with it are very easy to control for most men. Moderate doses can be controlled, but many will find that high doses require special attention.
To combat the estrogenic side effects of Equipoise, it is sometimes necessary to take anti-estrogenic medication. Not everyone needs an anti-estrogen when using this steroid, but it's always good to have at least one on hand. Antiestrogenic drugs you can choose from include selective estrogen receptor modulators (SERMs) like Nolvadex (tamoxifen citrate) and aromatase inhibitors (AIs) like Arimidex (anastrozole). AIs will prove to be the most effective as they inhibit the aromatase process and lower total serum estrogen levels. Unfortunately, they can negatively affect cholesterol levels, which is exacerbated by the use of aromatizing steroids. SERMs are not as effective, but they are often sufficient for many men. SERMs do not interfere with the aromatase process, instead they bind to the estrogen receptor, preventing the hormone itself from binding. As an added bonus, SERMs can actually improve cholesterol levels because they promote estrogenic activity in the liver. SERMs should be your first choice if they can get the job done because of AI's potential cholesterol issues.
[2] Androgen:
Equipoise can cause androgenic side effects such as acne, accelerated hair loss in people prone to male pattern baldness and body hair growth. However, the overall androgenicity of this steroid is greatly reduced due to the structural nature that creates the EQ in its double bond at the first and second carbon positions. These side effects of Equipoise are still possible, but they are closely related to genetic predisposition, but most will find the threshold to be quite high.
When dealing with potential androgenic side effects of Equipoise, it is important to note that they are caused by a steroid being metabolized by the 5-alpha-reductase enzyme. This metabolism reduces boldenone levels to an extremely potent androgen in dihydroboldenone, much more potent than dihydrotestosterone (DHT); However, the overall activity of dihydroboldenone in humans has been shown to be extremely low. Additionally, you will find that the androgenic nature of boldenone is not significantly affected by 5-alpha reductase inhibitors such as finasteride, which are commonly used to combat the decline into DHT.
Due to the androgenic nature of Equipoise, women may experience virilization symptoms. Symptoms of virilization can include growth of body hair, deepening of the vocal cords, and enlargement of the clitoris. However, the low androgenicity makes it possible for some women to use this steroid without such symptoms. At the same time, the extremely slow-acting nature of the compound can make blood levels difficult to control, and alternative steroids may be preferred. Undoubtedly, individual sensitivity will determine a lot. If Equipoise is used and virilization symptoms appear, the use should be stopped immediately and they will disappear. When symptoms appear and are ignored, the symptoms can become irreversible.
[3] Cardiovascular:
The relative stress on the cardiovascular system caused by Equipoise should be much less than many anabolic steroids, especially oral ones. Boldenone has the ability to negatively affect cholesterol ratios, specifically in its ability to suppress HDL levels. However, it should not be extreme and should be within the control of most healthy adults. Of course, the introduction of artificial intelligence to combat estrogenic effects has made the Ppotential to improve an abnormal lipid profile and this should be taken into account when planning cholesterol management.
Anyone taking Equipoise, like all anabolic steroids, should be closely monitored for cholesterol levels and should ensure they are healthy enough to use before supplementing. A cholesterol friendly lifestyle will be very important and should protect the majority of those using Equipoise. Make sure your diet is cholesterol-friendly and rich in omega fatty acids. It is also highly recommended to activate the cardiovascular system.
[4] Testosterone:
Like all anabolic steroids, Equipoise suppresses natural testosterone production. The rate of suppression varies from one steroid to another, and while EQ is not the most potent suppressing steroid, it does result in a significant decrease in total serum testosterone levels. Because of this, most men need to include exogenous testosterone in their overall stack when using EQ. The form of testosterone does not matter. All that matters is that your body is getting the testosterone it needs to prevent low testosterone levels. A low testosterone condition can be very problematic, have many possible symptoms and be extremely unhealthy. When testosterone is used as the base steroid in your cycle, suppressing it is not a problem. However, when testosterone is not the mainstay,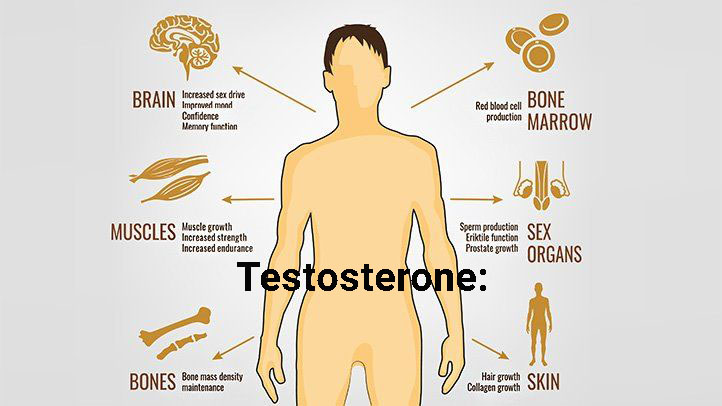 Once use of Equipoise has ceased and all exogenous steroid hormones have cleared your system, natural testosterone production will begin again. Resuming production will happen on its own, but a Post Cycle Therapy (PCT) plan is often recommended. A PCT plan stimulates natural testosterone production and encourages more efficient recovery. It won't return your testosterone levels to pre-anabolic steroid levels, but it will give you an edge. A well-planned PCT ensures you have enough testosterone to keep your body functioning properly while your levels continue to rise naturally. This should also significantly decrease the overall time to full testosterone recovery; However, full recovery can take several months after PCT.
Important notes on natural testosterone recovery and the use of Equipoise and anabolic steroids in general. Natural Recovery suggests that low testosterone levels didn't exist before. It is also suggested that the hypothalamic-pituitary-testicular (HPTA) axis was not severely damaged due to improper anabolic steroid supplementation practices. For those adding EQ to their cycle, your PCT schedule should start around 2 weeks after your last steroid injection, assuming the cycle ended with Equipoise. Many will find that starting HCG use ten days after the last injection is the best way to follow the use of HCG with SERM therapy. Alternatively, some may choose to stop using Equipoise long before the full cycle is complete, complete the cycle with only small ester based steroids and have them begin their PCT plan much sooner.
[5] Hepatotoxicity:
Boldenone is not a hepatotoxic anabolic steroid and does not cause stress or damage to the liver.